When it comes to treating heart health, one has to weigh the pros and cons meticulously because it's the matter of one's life. Each of these treatments has outcomes. One such treatment is TAVR. With technological advancements in the field of science and medicine, these treatments have evolved and surpassed the age-old Open Heart Valve Surgery in India and made the medical process much easier. Let's know more about TAVR and Open Heart Valve Surgery in detail.
TAVR stands for Transcatheter Aortic Valve Replacement which is a newer and minimally invasive option to treat aortic valve disease. It is effective for people who cannot undergo surgery to replace the narrow valves. Many top medical experts from the top TAVR hospitals in
India says that it is a non-surgical life-saving option. It is similar to angioplasty and is done in the Cardiac Catheterization Lab (Cath-lab).
Earlier, the TAVR procedure was only available for patients with severe condition aortic stenosis. But, lately, it is preferred more over open-heart valve surgery as an alternative.
It involves the placement of a new valve over the patient's diseased valve via a catheter inserted through the femoral artery (large artery in the groin). The doctor will insert a short tube called a sheath. It will be placed on a delivery system and compressed on a balloon. Once it reaches the narrow valve, it inflates and opens a new valve within the diseased valve. Once it is done, the balloon will be deflated and then removed. It is now when the new valve starts working. In the end, the sheath is then removed and the incision in your leg is closed.
After the procedure is done, the patient is kept under observation in ICU for 12-48 hours. Multiple post-operation tests are also conducted to check if the surgery is successful. Once you are stable, you will be kept in the patient room for 1 or 2 days more for routine check-ups and then discharged once the doctor gives you a green signal.
Every medical procedure, no matter how big or small it is – has its pros and cons. However, it is good to know that when it comes to TAVR, the risk is very moderate. There are also continued technological advancements to evade these minimal existing risks.
Now, let us know about open-heart surgery and how different it is from the TAVR procedure.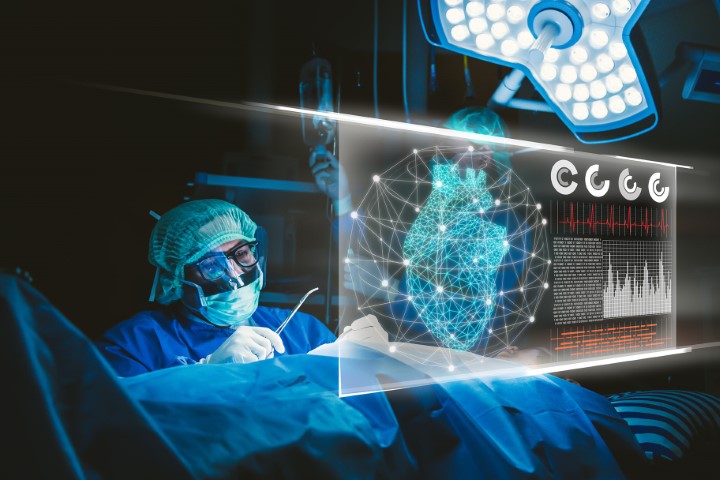 Open Heart Valve Surgery is being practiced for more than 50 years now. It's a procedure to treat the heart valve. It is performed when one of the four heart valves stops functioning. Your surgeon may repair or replace heart valves. It is done by cutting your chest through your breastbone. The surgeon stops the heart and turns over circulation to a heart-lung bypass machine. The damaged valve is removed entirely and replaced with a new and functioning one. The new valves make sure blood keeps moving in the right direction.
There are quite a few risks involved in open-heart surgery. They can lead to bleeding, heart attack, infection, valve dysfunction, stroke, arrhythmia, etc. These risks may be averted depending on the expertise of the doctor. Hence, it is important to take regular medicines to post the surgery and keep a tab on your health.
Open heart surgery is still preferred for younger patients, those with congenitally malformed valves, and other specific cases where the probability of risk factors are comparatively less.
How is the TAVR procedure different from open-heart valve surgery?
Open heart surgery is an invasive procedure and involves a longer recovery time. It is also challenging for patients above 65 years of age and involves major risk factors during the surgery.
Whereas, TAVR valve replacement is a minimally invasive modality for patients who are either too old, are unwilling or at a risk to undergo open-heart surgery.
This can be done through small openings and hence result in quicker healing time.
There is less trauma to the chest and heart muscle tissue. Hence, there is less pain associated with TAVR.
In open-heart surgery, the heart is stopped. But, during TAVR, the heart keeps beating. Hence, there are lower risks of complications.
Once the surgery is done, biological valves often eventually need to be replaced, as they degenerate over time.
If you have a mechanical valve i.e. a replacement valve made with strong and durable material, you'll need to take blood-thinning medications for the rest of your life to prevent blood clots. But when done so, it is important to talk to your doctor about the pros and cons of getting a TAVR as an alternative over open-heart valve surgery – depending upon the patient's medical history and other factors.
With multiple clinical trials, medical experts have usually preferred TAVR over open-heart surgery keeping in mind the patient's health. The patients can have a more active and energetic life and regain the ability to perform daily routines. Additionally, there is less anxiety, shorter hospital stays, quicker recovery time, better heart health, and no scars on the body. With the advancement in technology, the TAVR procedure is usually preferred by doctors in India and also elsewhere because of its minimally invasive nature. There are many TAVR hospitals in India that perform the procedure and the patients have also reported quality of life improvements within 30 days post-TAVR procedure
So, talk to your doctor about TAVR today!