Most people enjoy their leisure time binge-watching movies and shows, this sedentary behavior has contributed to the development of obesity. Obesity is viewed by many individuals as a moral failing rather than a disease.
According to the World Health Organisation (2016), there are around 2 billion adults overweight, of those 650 million are considered to be affected by obesity.
What is obesity?
Obesity is a complicated condition characterized by an excess of body fat. Obesity isn't just a cosmetic problem. It's a medical condition that puts you at risk for various diseases and health problems like heart disease, diabetes, high blood pressure, and some cancers.
It is typically caused by a mix of genetic, physiological, and environmental factors, as well as nutritional, physical activity, and exercise choices.
The good news is that even minor weight loss can assist or prevent obesity-related health issues. A healthier diet, more physical exercise, and behavioral adjustments can all help you lose weight. Prescription medications and weight-loss treatments can also be used to treat obesity.
So, how can you treat obesity?
Overweight and obesity are commonly treated with a combination of a healthier diet, increased physical activity, and other lifestyle changes. Some people may benefit from weight-management programs to lose weight or avoid regaining it. Some obese people are unable to either lose enough weight to improve their health or maintain their weight loss. In such cases, further treatments such as weight-loss medicines, weight-loss gadgets, or bariatric surgery may be considered.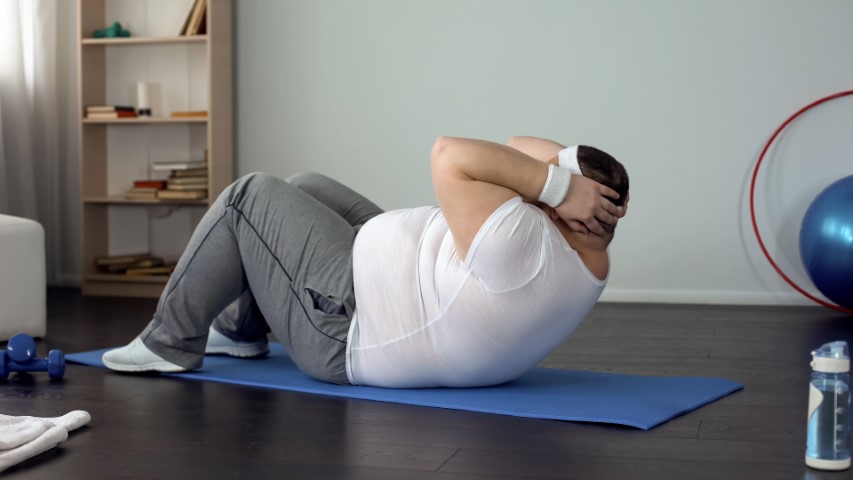 Regular physical activity and a healthy eating plan
Following a healthy eating plan with fewer calories is typically the first step in reducing overweight and obesity. People who are overweight or obese should begin regular physical activity as soon as they start a healthy eating plan. Physical activity can assist you in burning calories more quickly. Physical activity can help you stay in shape and maintain a healthy weight.
Start with small changes and include positive habits in your lifestyle. Your weight loss starter kit must have – a concrete healthy eating plan, dedication to follow, regular workout, and proper sleep.
The following suggestions may assist you in considering ways to lose weight, increase your exercise, and enhance your long-term health.
– Expect setbacks since they are unavoidable: If you experience a setback, such as overeating during a family or company gathering, try to refocus and get back on track as soon as possible. Only eat in your dining room or kitchen when seated at a table. Avoid trigger areas where sweets may be offered. Track your progress with online food or physical activity trackers which help you manually track your progress.
– Make a plan: Having precise objectives can assist you in staying on track. Rather than "be more active" set a goal to walk 15 to 30 minutes before work or at lunch on Monday and Friday. If you skip a stroll on Monday, make up for it the next day.
– Seek help: Seek help from family, friends, or medical experts if you need it. You can seek assistance in person, via email or text, or over the phone. You can also become a member of a support group. Health specialists with specialized training can assist you in making lifestyle changes.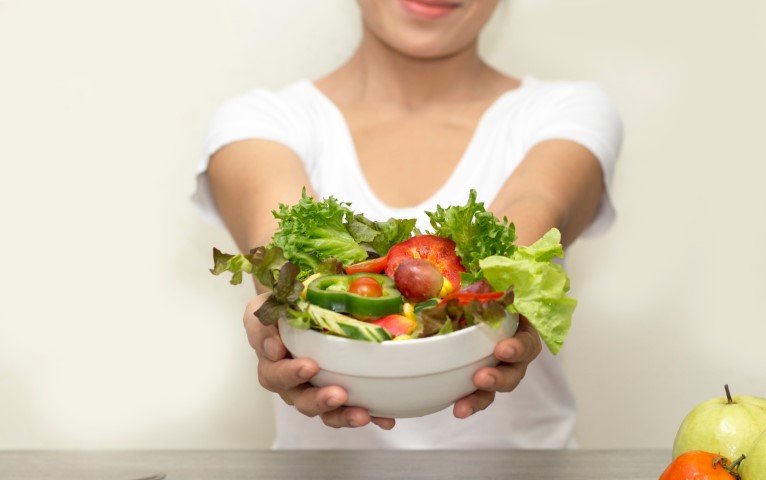 Programs to help you lose weight
Some people benefit from a structured weight-loss program. In a weight-loss program, professional weight-loss specialists will create a customized strategy for you and assist you in sticking to it. The plan includes a lower-calorie diet, increased physical activity, and tools to help you adjust and sustain your behaviors. You can work with the specialists in individual or group sessions on-site (that is, face-to-face). To support your plan, the specialists may contact you frequently by phone or via the internet. Smartphones, pedometers, and accelerometers can all help you keep track of how well you're sticking to your diet and exercise plan.
Medicines for weight loss
Your doctor may prescribe drugs to manage overweight and obesity if healthy eating and physical exercise habits aren't enough. While taking weight-loss medications, you should endeavor to keep to your healthy eating plan and maintain regular physical activity.
Bariatric surgery
Bariatric surgery refers to a variety of procedures that alter your digestive system to help you lose weight. If you're severely obese and haven't been able to shed enough pounds to improve your health or avoid regaining the weight you've lost with conventional therapies, bariatric surgery may be a possibility. If you have major health problems associated with obesity, such as type 2 diabetes or sleep apnea, bariatric surgery may be an option at a lower degree of obesity. Many medical disorders connected to obesity, particularly type 2 diabetes, can be improved by bariatric surgery.
Obesity has the potential to reduce one's overall quality of life. It's possible that you won't be able to participate in physical activities that you used to like. Long-term weight reduction success requires being motivated to decrease weight. Various variables motivate different people, therefore it's crucial to figure out what motivates you particularly. Remember to be flexible with yourself and to enjoy your small victories as you lose weight. Also, don't be scared to seek assistance when necessary.