If you think getting your surgery done is the last piece of the puzzle then you may be wrong because you might still have to show some resilience till the time your stitches or sutures don't come off or are dissolved as instructed by your surgeon. Though getting done with the surgery covers the majority of the procedure, adequate post-operative care of your stitches or sutures is still an important aspect that needs to be managed well to avoid any future problems. Before moving on to the post-operative management of the wound, let us first understand more about sutures or stitching.
Sutures and stitches are used for the same purpose – to close wounds or surgical incisions. For sutures, professionals use a thread or strand of material to perform wound closure. The term 'stitches' refers to the surgical procedure of closing a wound with the help of sutures. There are basically two types of sutures, absorbable and non-absorbable. Absorbable sutures don't require your doctor to remove them, while the Non-absorbable sutures will have to be removed at some point in time by your doctor. The kind of material to be used for sutures will completely depend on your doctor's observation and analysis of the wound and the material type that's appropriate for the wound or procedure. From piles to bariatric surgery to a hernia repair surgery, suturing is a part of most of the surgeries with incisional cuts and has to be performed with utmost precision and accuracy. Sutures are used for maintaining tissue contact until optimal healing is achieved to provide internal wound strength. When it comes to hernias, the selection of suture and suturing technique is based on the type of underlying hernia, its dimensions and the operative technique used for a hernia repair.
Though there's no clear evidence that says one particular type of suture is better than others, it is important to care for your sutures irrespective of the material type so that it helps the healing process. Any negligence can slow down the recovery process and cause a lot of pain to the patients.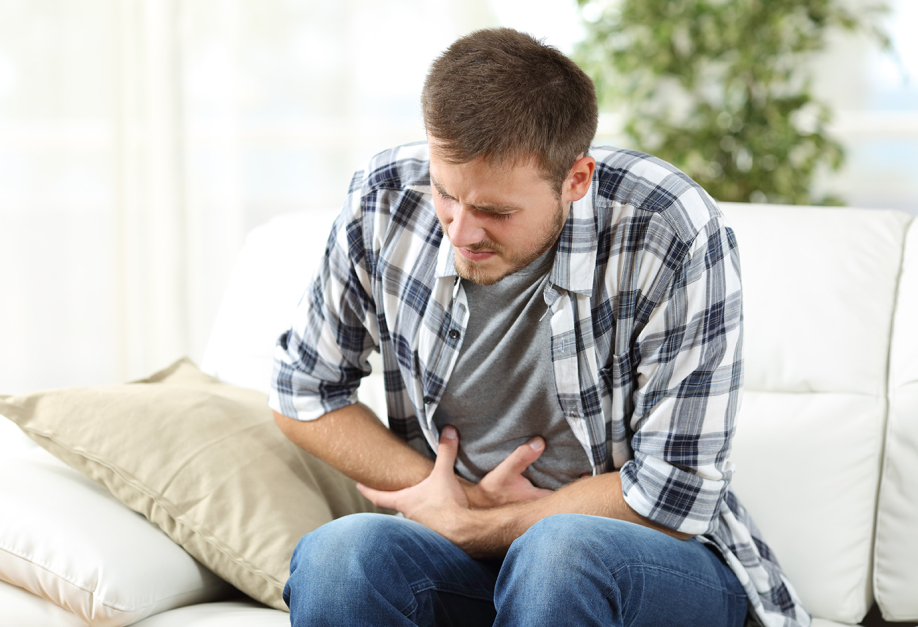 Below are some of the common symptoms that indicate that your wound has split or is damaged.
Inflammation
Bleeding from the wound
Broken suture
Pain near the wounded site
Swelling
Fever
Puss formation
Open wounds often require immediate attention and doctors usually opt for antibiotics or debridement (removal of dead tissue from the wound). It is always advisable to get in touch with your doctor in case any such symptoms are observed. Classically, your sutures require to stay in play for some days to even 1-2 weeks, as per the severity of the incision and its location. Usually, as your sutured wound starts to heal, your doctor will instruct you to take proper care of your sutures, which includes cleaning, dressing and drying your wound.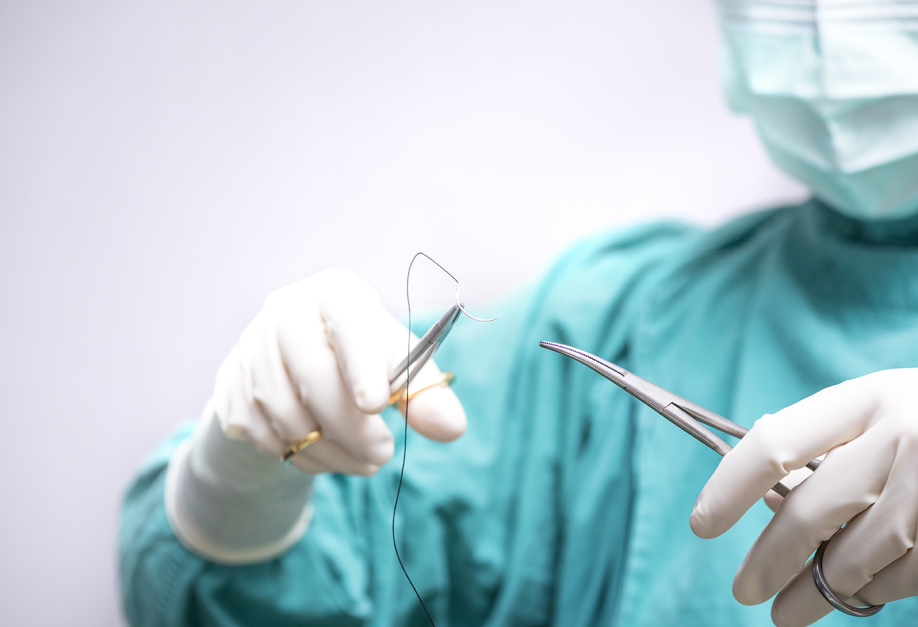 How to care for your sutures/stitches
Moisturise: Applying moisturizing creams with high Vitamin and Aloe vera content can help the wound's faster recovery
Massage: Massaging the wound gently over time can help in reducing the scar and also increases the blood flow near the wound which can help in faster recovery. However, the pressure applied should be moderate and should not initiate any pain or discomfort near the operated area.
Avoid activities that expose the wound:It is advisable to avoid exposing the wound to any physical activity that adds pressure on the wound or makes it dirty, increasing the chances of an infection.
During the removal of your stitches, your doctor will analyze, observe the state of your wound and then only give a go-ahead. Removing sutures is a much quicker procedure than applying one. You might simply experience a minor pulling sensation and some pain which is due to your body trying to guard itself against organisms trying to enter inside through the cut. As a protective mechanism, the body releases chemicals for aiding your WBCs to fight against infections. As a result of this mechanism, you will feel pain and inflammation due to your nerve stimulation in the area.
If the pain is intense and you are not able to tolerate it, you can take paracetamol as a pain-killer. Avoid take aspirin, ibuprofen or any NSAID to relieve pain, as they may make it difficult for your blood to clot during wound healing. Or else, you may place an ice pack to decrease your pain and inflammation at the affected area for 15 to 20 minutes every hour. This procedure can also reduce bruising. Also, remember that removing stitches on your own is not a good idea. When doctors remove stitches, they look for multiple signs such as infection, state of healing, and wound closure. But when you try to do it on your own, you skip this final observation step which could be lethal for you in the coming future.