Today, Cancer is one of the most enigmatic topics in the field of medicine. Even though we know cancer as one of the most dreadful diseases, there's more to it. To beat or prevent cancer, it is important to know its significance inside out. To put some light on Cancer treatment and its diagnosis, Dr Abhinav Deshpande (MBBS, MS, Mch Oncology, FIAGES), a well-known Cancer Surgeon from Nagpur, specialized in surgical oncology and a fellowship in Robotic surgery shares his experience and knowledge about Cancer via AMTL – Add more to Life's Facebook LIVE conducted on the topic- Understanding Cancer: Diagnosis and Treatment on 11th February 2021 at 12 PM.
Here's what Dr Abhinav Deshpande has got to say about the diagnosis and treatment of Cancer:
What is Cancer?
Very few people know the significance of the term 'Cancer'. Cancer is derived from the Greek word Carcinos. Carcinos in layman's term stands for 'crab'. It is derived from this term because a crab has one main mass and its limbs spread in its underlying region. This formation of crab can be linked to Cancer. Because the swollen veins around a tumour mass resemble the limbs of a crab.
Cancer is not one particular disease. It is a group of diseases which involves the uncontrolled growth of abnormal cells.
There are 3 important aspects to be considered while talking about Cancer.
– Uncontrolled growth
– Abnormal cells
– Potential to spread or invade
Cancer is also known as 'neoplasm' or 'malignant tumour'. This is very different from benign tumour- comparatively harmless.
Cancer in Numbers
Cancer is the second leading cause of death in the entire world. And globally, according to WHO, one in six deaths is unfortunately because of Cancer. According to the Indian Council of Medical Research, in India, one woman is dying of cervical cancer every 8 minutes. For every two females diagnosed with breast cancer, one woman dies of it in India. Now, due to tobacco, more than 3.5k people are affected in India, every day.
If we consider these and more such scenarios, there will be more than 15 lakhs cases of Cancer in India by 2025. That means 1 out of 10 Indians will suffer from Cancer and 1 out of 15 will lose their battle to cancer – according to WHO.
The best news is that if we are aware of this and if we receive the treatment early, it can be cured.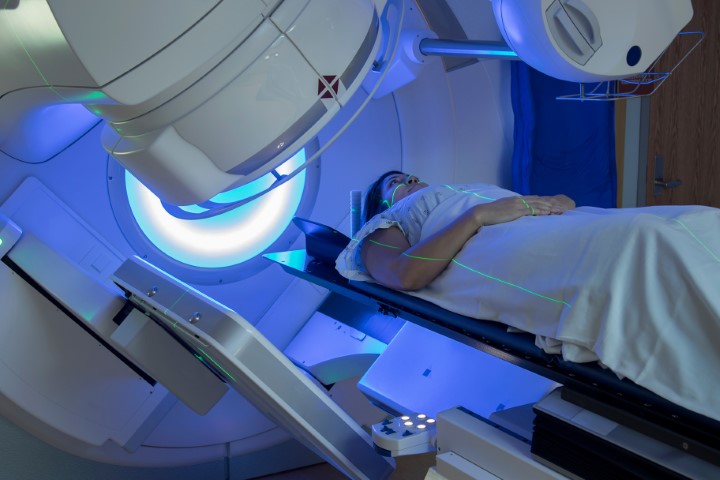 Beating Cancer
When surgeons try to treat cancer, there are 3 questions to be answered.
– What are we trying to target?
– Why are we trying to use the system?
– How are we going to target it?
It's like hitting the bull's eye. Cancer has evolved over some time and undergoes different mechanics to escape the conventional mode of cancer treatment. This is one of the reasons why it is difficult to beat Cancer.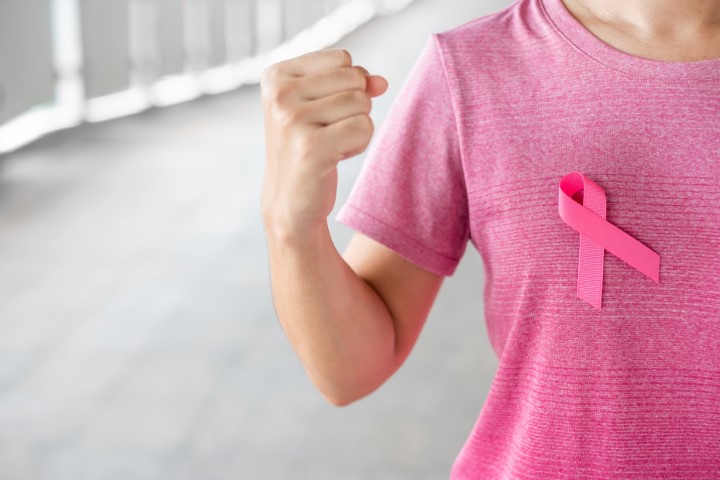 Risk factors
Various factors lead to certain types of cancers. These factors can be divided into 3 types.
– Vulnerable factors
– Contributing factors
– Direct factors
Taking an example of Breast Cancer, here are various risk factors that can cause the disease in a woman.
Vulnerable factor – Early menses or late menopause
Contributing factors – Lack of exercise, excess of alcoholism, injection of pesticide or chemicals
Direct factors – Radiation, inherent mutations. If the genes are present already, these can be considered as direct factors.
These are the various factors that increase the chances of having breast cancer in a woman.
Diagnosing Cancer
Diagnosing Cancer is major classified in steps. These are as follows.
Good clinical examination
Conventionally, a good clinical examination is the best possible way Cancer can be picked up and diagnosed at an early stage. It includes a general examination, followed by identifying the symptoms and confirming the underlying problem.
Pathological testing
After a good clinical examination, a pathological test is conducted, where a particular body part will be tested. Blood and urine test are usually put down on the list to detect Cancer. But apart from that, it also includes microscopic testing – which involves testing tissues using the needle test that helps is detecting Cancer and its types.
Radiology If after pathological testing, the results are positive, doctors need to understand the stage of cancer. Depending on that, the treatment will be subjected to patients which will include different radiology tests and nuclear.
How doctors all over the globe are coming together to fight cancer?
Due to advancement in technology, cancer specialists, cancer fighters, as well as cancer caregivers all over the world, has adopted 'team-approach against this illness. Surgical oncologists may tackle this illness with surgery, medical oncologists will take care through chemo-therapy, immune-therapy, targeted-therapy or hormonal treatment, Radiation-oncologist may try to kill cancer via radiation protocols and radiation beams. According to literature, it is observed that more than 30-50% of patients have a significant amount of pain in Cancer. So, the pain-management teams help patients to tackle and minimize pain. Once Radiologists are specialized in finding out important parts affected by cancer through radiology. Another branch of the team consists of onco-pathologists that carry out the molecular diagnostics and genetic testing of Cancer. Oncoplastic surgeons, reconstructive surgeons, nursing staff, rehabilitation, physiotherapy department, nutritionists, etc all form an important part of this team approach.
There are times when cancer has already spread to various body parts of the patient. Such palliative cases are handled by palliative care experts who take care of the patient by trying to minimize his agony in the best possible way. Undergoing cancer treatment is a tremendous emotional turmoil for the patient. To aid the patient to live a normal life post-surgery and cope up with the situation, psychological and Physiatrist counsellors play an important role.
medicines scans. There are different types of radiological tests. For example, X-ray for lung, mammography for breast, CT Scan, MRI, thyroid scan, etc.
Once these steps are covered, the stage and the type of cancer is diagnosed.
This team-approach of the care-givers and doctors all around the world work as a multidisciplinary team to fight against Cancer.
Three important treatments
When it comes to treating cancer, three main options are available:
· Surgical oncology
It deals with the surgical aspects of treating Cancer- 'How do you remove cancer from the body through operations?'. This process takes care of the parts affected with cancer as well as the potential organs where the disease might spread.
· Medical oncology
This treatment deals with treating Cancer through medical processes like Chemotherapy. targeted therapy, and Immunotherapy
Targeted therapy is very precise and targets only cancer cells minimizing any other side effects, unlike chemotherapy. In Immunotherapy, the body's immune system fights against the cancer cell.
· Radiation Oncology
It involves radiation therapy to target cancer tumours- the extremely focussed radiation branches like image-guided radiation therapy or immuno-guided radiation therapy reduces to treat cancer that prevents side effects on the surrounding organs and maximizes the effect on cancer cells.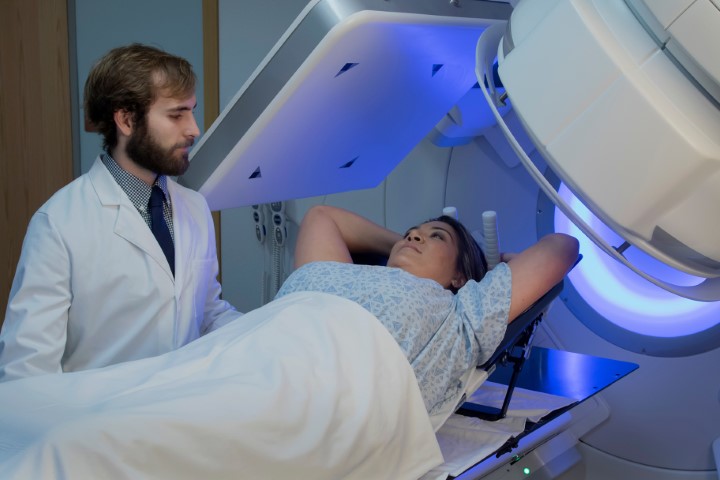 How treatment patterns have changed in recent times?
With the advancement in technology, treatment options have evolved over some time. Following are a few patterns and what do they stand for:
Oncological clearance – It removes cancer and does not spread throughout the body.
Cosmesis of the patient – Cosmesis stands for preservation, restoration, or bestowing of body part's structure affected with cancer.
Organ preservation – Normal organ function is safeguarded while tackling cancer.
Quality of life – An idea of improved lifestyle post-surgery for patients.
Can Cancer be prevented?
Yes. It can be prevented. Frequent tobacco smoking is one of the most important causes of cancer. If the person does not smoke, cancer can be prevented at an early stage. Other factors like alcohol consumption, excess body weight, obesity may also lead to cancer. Being physically active can help one to avoid cancer.
Certain vaccines like hepatitis B and hepatitis C can also help to prevent cancer.
Progression in Cancer Treatment
Knowing the basic cause of Cancer or knowing how to identify the basic symptoms can save a million lives. For example, if your immediate relatives have cancer or many people from one side of the family have some type of cancer, consult a doctor for genetic counselling. Self-examination in-case of breast cancer or even pap smear test for cervical cancer should be encouraged after a particular age group.
To conclude on a positive note, robotic surgery, personalized oncology, immune therapy, liquid-biopsy, and much more advancements are happening in the cancer treatments that boost self-esteem in cancer patients.
When it comes to the wellbeing of  COVID-19 and Cancer patients- one has to be more cautious and follow the hygiene guidelines applicable to everyone. Wash your hands frequently, maintain social distance and use an alcohol-based hand rub to stay safe.
It is important to look forward to optimistic survivors as Cancer awareness is a paramount step to fight and defeat cancer.