Introduction
Though people have started receiving COVID-19 vaccine doses, it is believed that we have to face a great amount of time combating this virus as the vaccine will take a long time for the vaccine to produce a prominent effect, while the pandemic carries on. Till then, people should anticipate that multiple restrictions of the COVID-19 pandemic will be continued for some time as we will have to co-operate with the authorities to diminish transmission of COVID-19 infection. It is believed that you will probably be required to continue adorning a mask and keeping a physical distance from each other while in public for quite a few coming months, even after you receive the COVID-19 vaccine.
No clear change evident for the near future
Everyone must realize that there will be no "instant change" in our community because of limited vaccine production and high demand. Hence, our lives won't be shifting back to our predetermined notion of "normal" anytime shortly.
Also, vaccines are being given on a priority basis to forefront healthcare workers and the high-risk elderly population. But in a country like India, there are not sufficient vaccine doses available, to meet the required demand.
In addition to the above constraints, some vaccines need "ultra-cold temperature facilities" with -80°C freezers for their storage, which is a challenge for some economically less-developed territories. This situation reflects that facilities having the capacity to store massive quantities of the vaccine properly will be required, and then equally distribute it to every area of a state. The COVID-19 vaccine will need two doses, 3 to 4 weeks apart, as with the majority of other immunizations and for this to be accomplished appropriately, strict public health tracking would have to be in place to ensure people recognize accurate timings to receive their second dose after receiving the first dose.
No more 'old normal'
Experts believe that there is still no real-world data available to ascertain the safety and effectiveness of the COVID-19 vaccines with complete surety. As of current knowledge, it is likely you could be protected from the symptoms of the disease, but it "might not protect you from getting infected and transmitting the infection. This means that we still need to adhere to the same preventive protocols.
The long road ahead
The duration of effectiveness of the current COVID-19 vaccines is also not clear, unlike the vaccines for other viral diseases, which provide life-long immunization. It is thought that with this coronavirus vaccine, if you get it once, your immunity will leave sooner or later, matching other flu conditions.
However, there is a silver lining to the dark cloud of this virus. It doesn't seem to transform at a rapid rate, like influenza. It means that it won't require regular development of new vaccines.
However, "patience" is the need of the hour as it will take months for the COVID-19 vaccine to become available freely for a majority of the population. Hence, people must not assume at this juncture that they won't be needing to wear masks after a couple of months. Instead, people should accept that they still need to follow preventive norms for COVID-19 in terms of face masks and physical distancing for the next 4 to 6 months.
What you can and cannot do after getting your COVID-19 vaccine shot?
Drives for coronavirus vaccination have been initiated all across the globe. In India, over 2 lakh people have been vaccinated as of now and more stages are already in motion to immunize elderly individuals, individuals with co-morbid conditions, subsequently the younger population. At present, vaccination is the only good way of accomplishing herd immunity and will give the authorities and all the people at large, an estimated time by when things would be improving.
However, vaccination does not promise a total end to the pandemic. The vaccines are still experimental, and there is no reliable evidence to support their effectiveness in a "real-world" scenario. Again, mass inoculation and rates of prevention also depend on the number of people getting the vaccine, and the doses accessible for use. Thus, the resumption of a total pre-COVID lifestyle won't be so relaxed even if vaccines make life easier. Following is a list of actions you can safely perform, and the ones you cannot even after getting vaccinated
1) You can't throw your mask away at this moment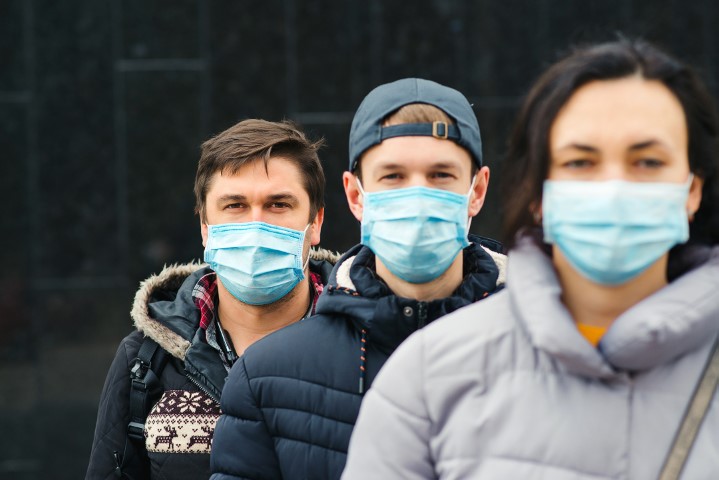 2) You cannot consume alcohol for 45 days
A vaccine can only perform in the presence of a strong and healthy immune system. For the same reason, it has been recommended to people to avoid consuming alcohol and certain things that can make immunity weak for some days. Alcohol is alleged to destroy the functioning of the immune system and make a person incapable of developing adequate elicitation of an immune response after receiving the vaccine dose. Hence, as per the expert opinion, people should avoid alcohol consumption for at least 45 days after their vaccination.
3) You can resume caring for COVID-19 patients
Caregiving for COVID-19 patients can be initiated by the doctors and health care workers who receive their entire vaccine doses (In most cases, both the doses). Hence, vaccination has been prioritized for the frontline-healthcare workers, doctors, and indispensable staff.
While basic precautions will still need to be followed, with COVID immunized records, you will have faint chances of getting infected from direct exposure to patients, and relieve the anxiety of their loved ones.
4) You will still be required to follow physical distancing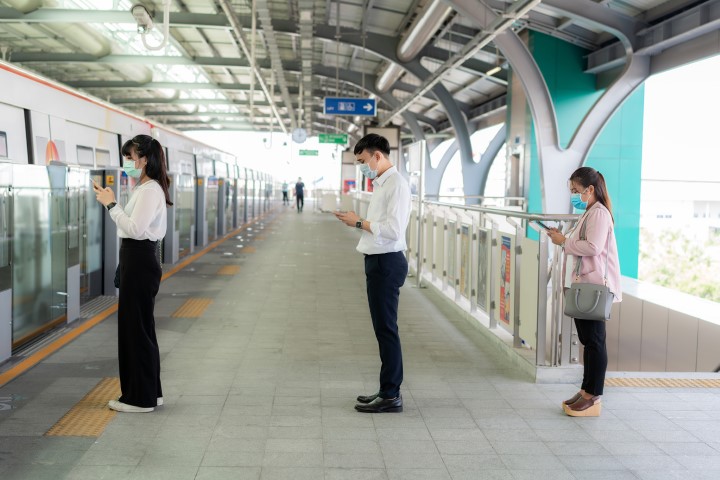 5) You will still be required to avoid public places
Vaccination won't give people a license to stroll or meet in large numbers- at least at the start. Till an ample proportion of herd immunity is reached, there will be an abundant number of non-immunized people who, if infected, can transmit it to other people.