As we enter 2021, experts all around the world are bending their backs to find a way to control COVID-19 and take humans away from year-long health hazards. Let's talk about what is Herd Immunity and why is it important?
What is Herd Immunity?
Herd Immunity is nothing but 'Herd Protection' or 'Population Immunity'. To protect the growing cases of Coronavirus, scientists and medical experts all around the world are trying to attain 'Herd Immunity'- a concept that is used for vaccination.
Herd immunity occurs when most of the population becomes immune to a disease, making the spread of disease from person to person unlikely. As a result, the whole community becomes protected — not just those who are immune. Here, a population can be protected from a certain virus if the vaccination has reached a certain threshold. In the past Herd Immunity has been attained for many such diseases. Similarly, a Herd Immunity for COVID-19 is also in the phase of being developed. The percentage of people who need to have antibodies to achieve herd immunity against a particular disease varies.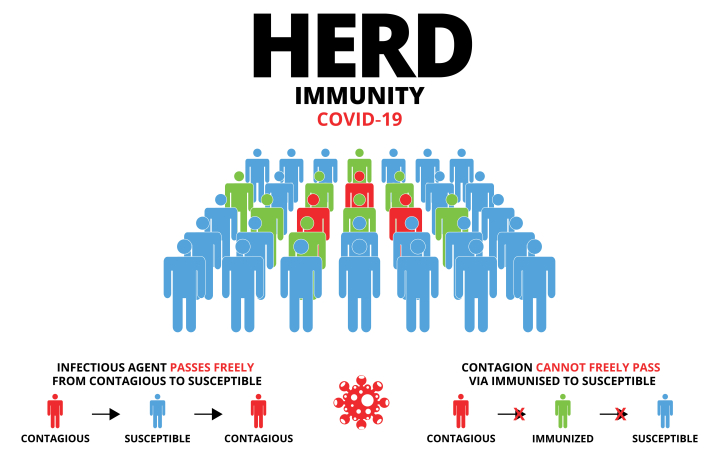 How does Herd Immunity work?
To fight the disease, vaccines train our body to create proteins known as 'antibodies'. These antibodies build our immune systems to protect us from the diseases and prevents them from passing on. Thus, breaking a chain of transmission of the disease. Individuals can become immune by recovering from an earlier infection or through vaccination. When we talk about Herd Immunity, it acts as indirect protection against the diseases that reduce the likelihood of infection for individuals who lack immunity.
Why is Herd Immunity important?
Once this threshold of herd immunity has been reached, the disease gradually disappears from the population – which is called eradication. Attaining Herd Immunity for COVID-19 is important to control and minimize the spread of diseases. It can be attained naturally or through inducting vaccines among people. Herd Immunity only applies to contagious diseases i. e. a disease that is passed on from one person to another. Herd Immunity has helped to eradicate many epidemics or pandemics in the past like Smallpox, measles, polio, etc. Each of these diseases has a Herd Immunity of 95% (for Measles), 80% (for Smallpox and Polio) respectively.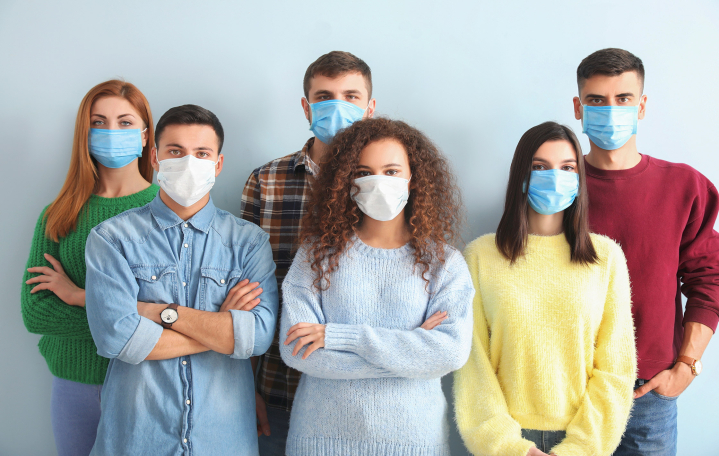 Is Herd Immunity a way to fight COVID-19?
The scientists are still learning about Herd Immunity for COVID-19. Most of the people who have been infected with COVID-19 develop immunity in the initial weeks. But it is yet to be studied how long or strong the immune response is. As per WHO, it is also scientifically problematic and dangerous to reach Herd Immunity by exposing people to viruses. Because letting COVID-19 spread through any age or population will lead to serious infections or death.
There are also exceptions to Herd Immunity like infants who are too young to receive any vaccines or people who are immunodeficient due to HIV/AIDS, Lymphoma, Leukaemia, Bone Marrow Cancer, etc. Vaccines on these people will be ineffective. In addition to not being immune, they may also be at risk of developing complications and other infections due to their immunodeficiency.
Herd Immunity is just one of the ways to fight COVID-19. It is thought that 60-70% of the global population must be immune to achieve Herd Immunity and stop the coronavirus from spreading. Till then, the world continues to take other precautions to combat the battle of COVID-19 – right from lockdowns, social distancing, sanitization.
How far are we from achieving Herd Immunity?
A community is said to have reached Herd Immunity when a large percentage of its population gains antibodies or natural immunity for the said infection. It is yet to determine the threshold of Herd Immunity for COVID-19 given the trajectory of the pandemic and we are still far from reaching the same. However, European Union has launched a mass vaccination campaign after giving a go-ahead to Pfizer vaccine and India is gearing up for the dry runs to inoculate 30 crore 'priority population' which includes the frontline and healthcare experts. Vaccines such as Pfizer/BioNtech, AstraZeneca, Moderna, Sputnik, etc. are being introduced and are being approved by countries to induce Herd Immunity Vaccines. Although vaccination is in process, researchers still need to work on how long will the protection last. Thus, when it comes to Herd Immunity, we are in the process of identifying its full potential and effectiveness.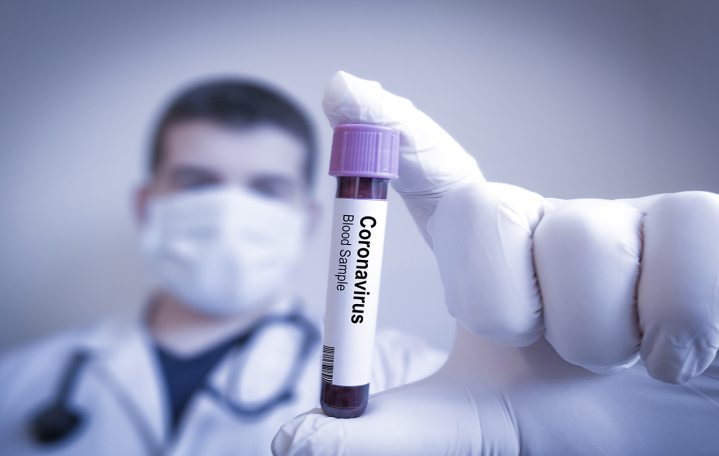 Herd Immunity in India
When it comes to Herd Immunity in India, given its vast population, we have a long way to go. Precautions are being taken to test the vaccines and attain an assured result of India can bank on for COVID-19 vaccines. As per India today's latest article from 90k cases per day to 45k cases per day, the experts say that COVID-19 is done affecting the metropolitan cities and would be engulfing the rural areas in the coming months. Although people in slum areas have shown a higher prevalence of antibodies, the process of vaccination is being sped up tenfold to control the spread of the disease in all parts of India.
According to the reports, the majority of cases are still concentrated in less than 50 percent of India's 28 states. Amongst these top 50% states, most cases are concentrated in and around large metros like Mumbai, New Delhi, Chennai, Bengaluru, Lucknow, Ernakulam, Hyderabad, etc.
Since people are looking up on Herd Immunity as a hope to end COVID-19, the journey is still far-fetched. From past experiences, experts have seen that Herd Immunity has its pros and cons. However, with the advancement in medical technology in the coming year, it can be overcome and zero spread of infections can be seen among people.
Till then, let's not forget to keep a safe distance and sanitize!